If you're in the market for selling your home, you're probably wondering how to ensure that it stands out against competing properties. If your home could use some sprucing up, here are some top tips for home renovations that will be worth it in the long run.

The entire purpose of doing a home renovation is to add value to the home, of course. This could mean adding literal value to the house in terms of its sale price, or this could simply mean that you add value to the home in terms of what you are personally able to get out of it while you enjoy the space.
In either case, you will want to make sure that you are putting effort into a project that will provide a return on your investment in the gorgeous
Washington, D.C., neighborhoods
. Read on for some fantastic tips from the
Rebecca Weiner Group
for a guide to home renovations.
Remodels are worth the investment
While it takes time, effort, and financial investment to undergo significant renovation projects, remodeling your gorgeous home will likely have substantial high-yield returns on the Washington, D.C., real estate market when it comes time to sell.

From making your kitchen a culinary oasis to upping the allure of your curb appeal to renovating your bathroom until it's a resort-level paradise for relaxation, there are endless options for making your property stand out with the most luxurious, elegant upgrades that buyers are seeking.

Work with your professional real estate team for expert guidance and advice regarding which upgrades will yield the highest immediate return on investment and really "wow" your potential buyers as they walk through the space.
According to the
Washington Post
, targeting your renovation efforts before listing your home for sale is a tried-and-true method for getting higher offers. The most discerning buyers of luxury real estate in D.C. are seeking properties with modernized kitchens, complete with gorgeous cabinetry, cohesive backsplashes, statement islands, and an overall elite look. The bathroom should be complete with sparkling finishes and spa-style amenities and features, including ceramic floor tiling, gorgeous glass doors or rain showers, and stone countertops. There should be a sense of sophistication and style at every turn, as well as a neutral color scheme throughout the home so buyers can input their own design elements without fear of clashing.

These renovations will pay off big time, as they appeal to nearly any luxury buyer with an eye for the little details. Plus, you'll get to enjoy the new features of your space in the meantime!

Let's take a closer look at some of these impressive projects to really make your home an oasis of opulence.
1. Kitchen touch-ups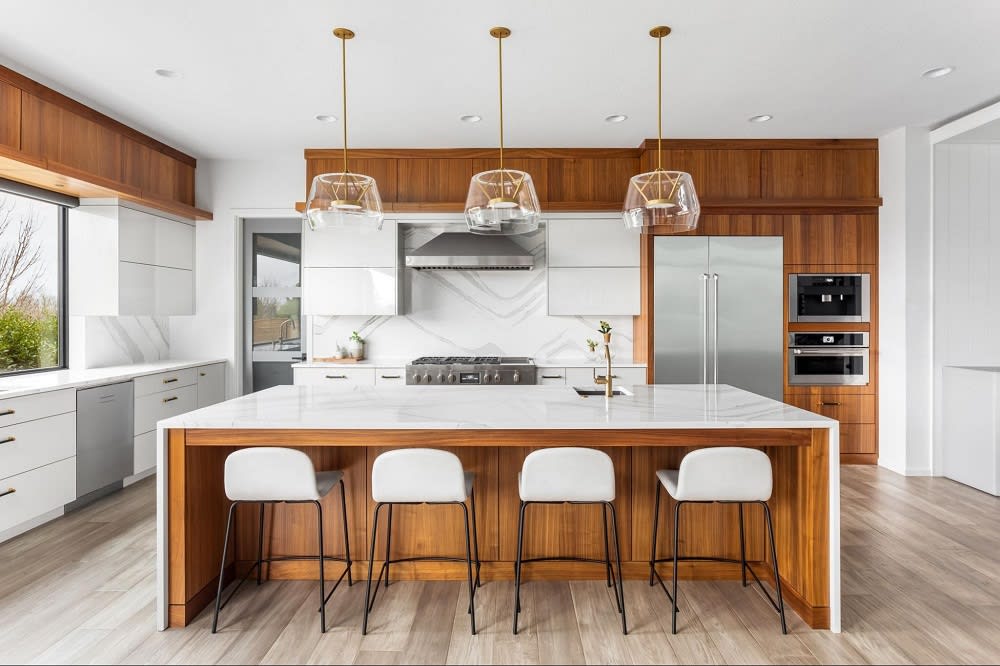 Photo courtesy of Shutterstock

As the kitchen is one of the main areas your buyer will investigate, making touch-ups to your culinary space can have a quite significant return on investment. A few projects in the kitchen that generally have a very respectable ROI include:


Repainting the walls and cabinetry
Upgrading the backsplash
Refinishing surfaces
Modernizing your appliances
Adding in a center island
These may seem like major tweaks to your existing kitchen, but they can add a lot of value when you sell the property. Most real estate agents will tell you that it is not so much about how much you spend on your renovations but how you allocate that money effectively. If you put your money into projects that will truly add a lot of value to your home, then you are making a wise call.
2. Upgrade the curb appeal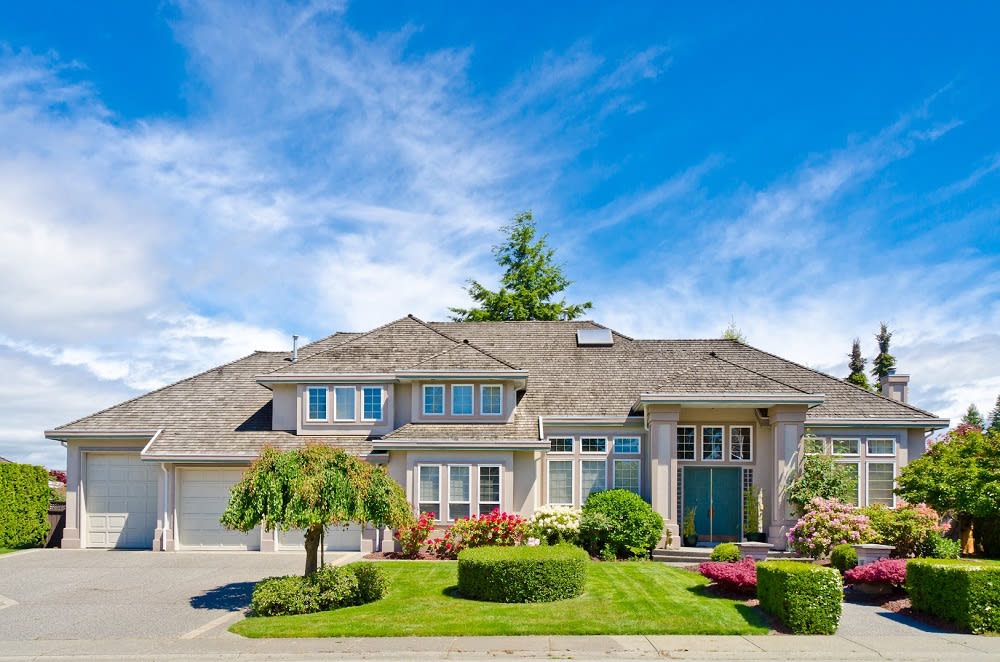 Photo courtesy of Shutterstock
If you really want to make a difference in the way a buyer perceives your home, consider upping the ante of your
curb appeal
. After all, you want to impress your buyers all the way from the driveway. Strong curb appeal will invite buyers inside and oftentimes makes a home sell more quickly. So, does your home stand out to someone who is simply driving by it? Does it "wow" buyers from the moment they pull up to your mailbox?

Pressure wash the garage, the siding, and the front door until they're spotless. Clear off the driveway, and remove any debris from the grass. Trim the lawn, shrubbery, and trees to look well-kept and lively. Consider adding some new flower beds for a pop of vibrant color. Add some gorgeous lights to the walking path to your front door. Finally, add in some subtle details, like a small water feature, a suncatcher, or a beautiful bird feeder for added intrigue.
3. Revamp the bathroom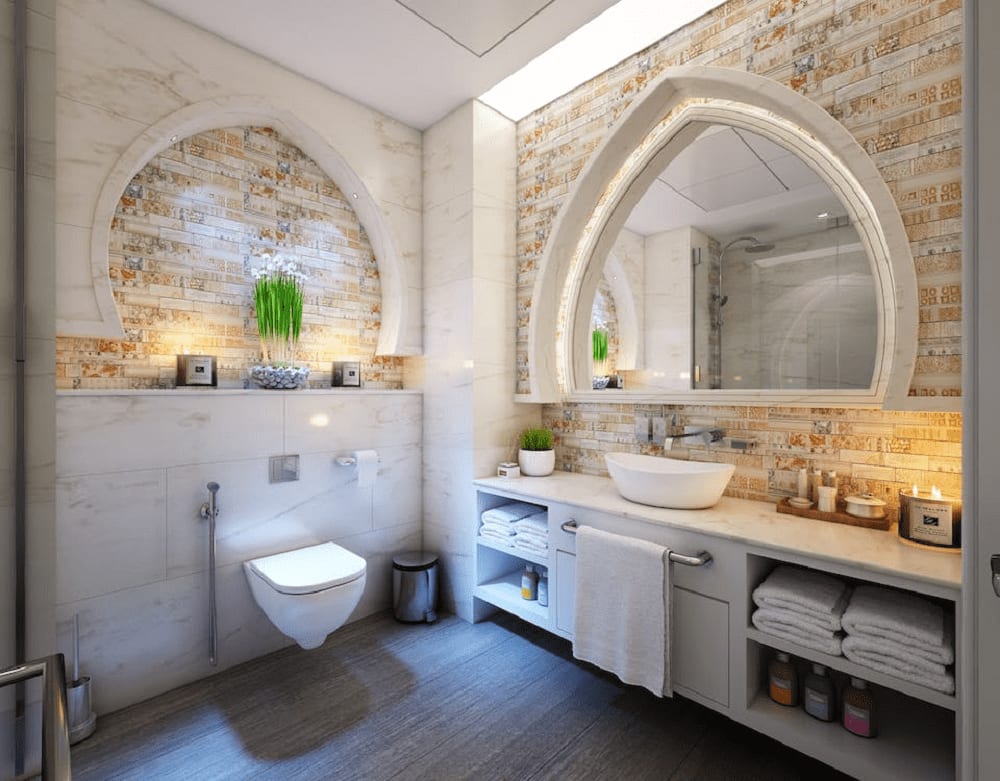 Photo courtesy of Pexels

Cosmetic changes and upgrades in your bathroom can significantly impact a buyer's overall impression of your space. Many buyers are looking for luxury and relaxation, and you can accomplish this with a number of stylish, spa-like amenities that buyers are sure to notice and appreciate.

If you have the space, consider adding a double vanity sink, especially if you're upgrading the en suite bathroom. For added elegance, upgrade the countertop to a marble or stone design. Not only is this a gorgeous choice that will always look timeless, but it will be easy for buyers to upkeep and clean. Upgrade your vanity lighting to illuminate the space and draw attention to the gorgeous design elements you chose. Modernize the look of your bathroom with a walk-in shower, complete with a glass enclosure and elegant stonework along the shower wall. To create a truly lavish experience, consider adding heated tile flooring akin to the most magnificent resort spaces. This is an incredible detail that your buyers will certainly appreciate on those cold D.C. winter mornings.
4. Choose universal designs
One thing to always keep in mind when working on renovations is that it is best to choose designs and features that have a universal appeal to them. This is because it is essential to offer buyers a relatively blank slate on which to build their own designs and match them with their own personalities. A more neutral, open-minded design and color palette throughout the rooms of your home will give buyers the freedom to envision their own style within the space and help them feel connected to your property.
5. Miscellaneous upgrades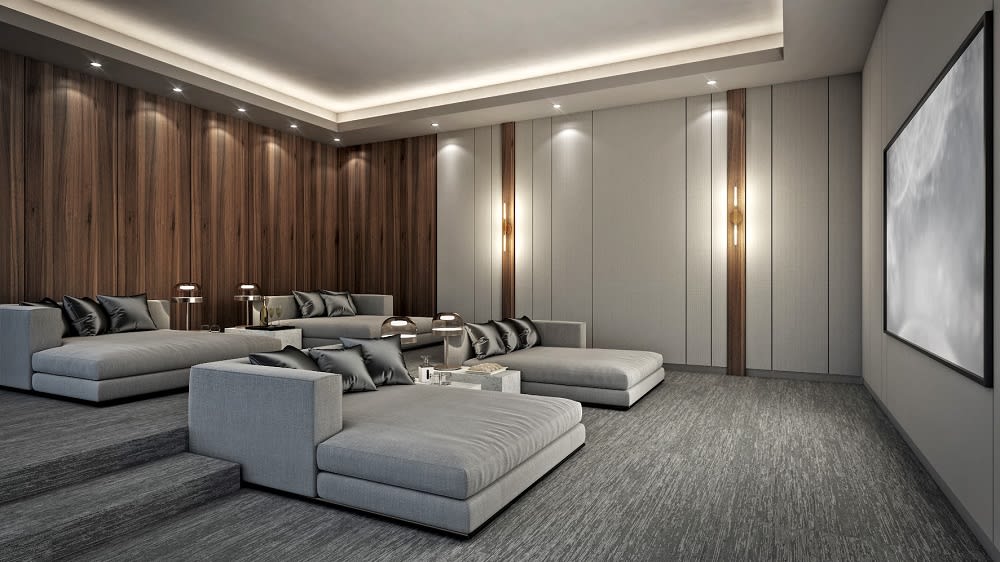 Photo courtesy of Shutterstock

There are a number of more extensive projects that ambitious sellers may choose to tackle. These renovations may include adding a pool or hot tub for the ultimate relaxation space, creating an in-home theater perfect for entertaining, or adding sports courts for athletic pursuits. These features will help your home stand out in the Washington, D.C., real estate market and are sure to impress buyers during open houses and private tours.
Are you ready to sell?
If you are considering renovating your home and getting out there on the Washington, D.C., real estate market, look to the
Rebecca Weiner Group
for the guidance you can count on. The
team
has decades of real estate experience in D.C., Maryland, and Virginia real estate and is ready to help you get your gorgeous property seen and sold in no time. Reach out today to get started!
*Header photo courtesy of Shutterstock