Washington, D.C., is filled with attractions ranging from miles-long hiking trails and top-tier museums to five-star restaurants and amusement parks, with plenty of options for any age level and interest. If you and your family are looking for fun attractions built with children and adults in mind, you can choose from dozens of unique museums, parks, and events scattered across the country's capital.
Whether you're new in town, looking for a fresh lens through which to view the area, or exploring the area to confirm your next move to Washington, D.C. real estate, don't miss out on these iconic destinations and activities. Here's a list of some top favorites from the local realtors in the
Rebecca Weiner Group
.
1. Enjoy the outdoors at the Yards Park
The
Yards Park
is the go-to family-friendly destination of the summer and early fall. Young children can enjoy the dancing fountains, and families can canoe and kayak. The Capitol Riverfront also
maintains a full calendar
of family events, including movie nights, educational programs, and fun classes, held right in the green commons in the middle of the park.
Every day is different at the Yards Park, so you can visit this iconic destination once for a day full of fun and great views of the Anacostia River, or you can return again and again for fun activities across the seasons. From
Earth Day events
to stellar views of Fourth of July celebrations, you can find something your family will love at the waterfront park.
2. Ride the carousel at Glen Echo Park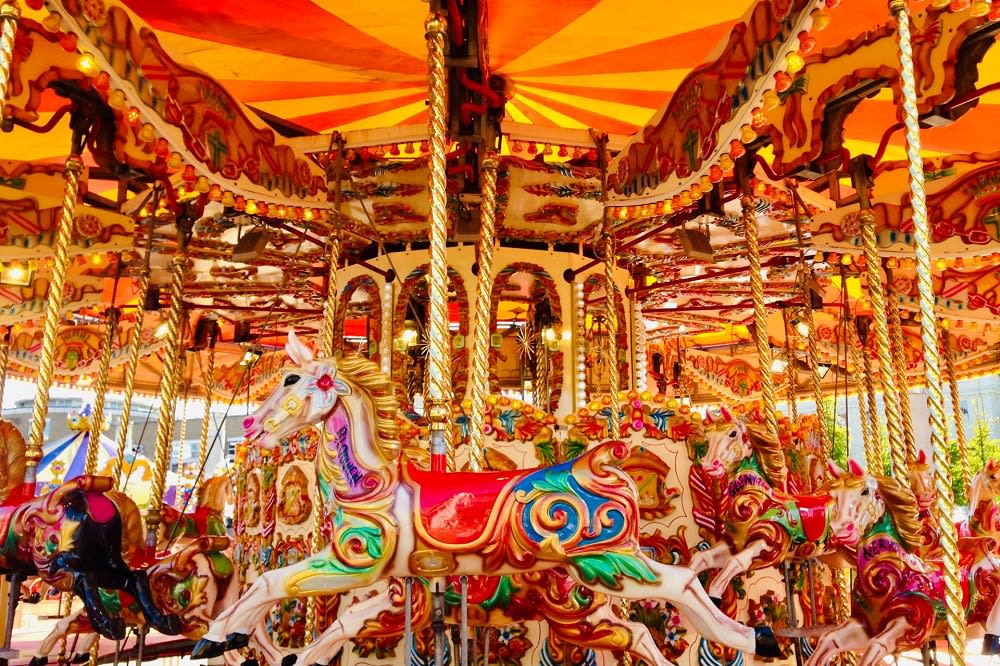 Photo courtesy of Unsplash
Located just nine miles away from the heart of Washington, D.C.,
Glen Echo Park
is a cultural resource that first opened its doors in 1891. Visitors can enjoy concerts, seasonal events, special programs, and social dancing opportunities throughout the year. If you love summer concerts, the Glen Echo Park Partnership organizes a concert series and offers free weekly shows.
The star of the park is the
Dentzel Carousel
, which opens for operations every year on Family Day for a fun season of rides. Visitors can ride the elegant antique horses that were hand-carved in Pennsylvania over one hundred years ago. The Dentzel Carousel season is from April 30 through September 25. Take a break from touring townhomes in Washington, D.C., and check out this awesome day of fun.
3. Learn about architecture at the National Building Museum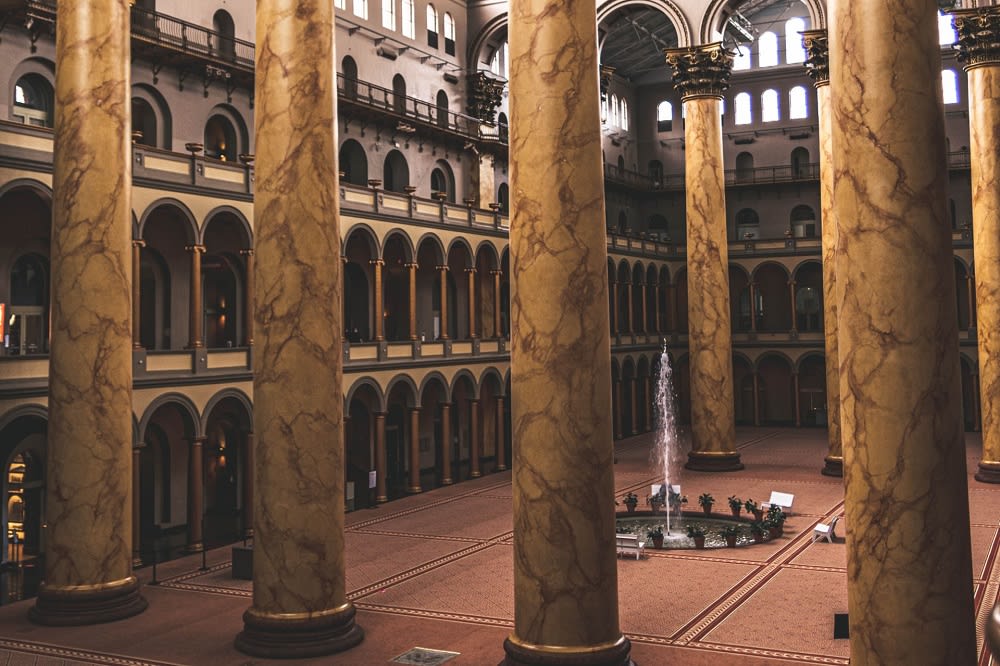 Photo courtesy of Unsplash
Want to introduce your young children to architecture and engineering? The interactive "Building Zone" has a pretend hardware store and construction truck toys. It also has a foam block play center called "Play Work Build." Older audiences will also enjoy the in-depth displays that let visitors explore everything from consumer goods and infrastructure to historical and modern-day skyscrapers. If you only have time to visit a handful of museums nearby, the National Building Museum will be a fun day for everyone in the family; make sure it's on your list!
4. Spend the day at the United States Botanic Gardens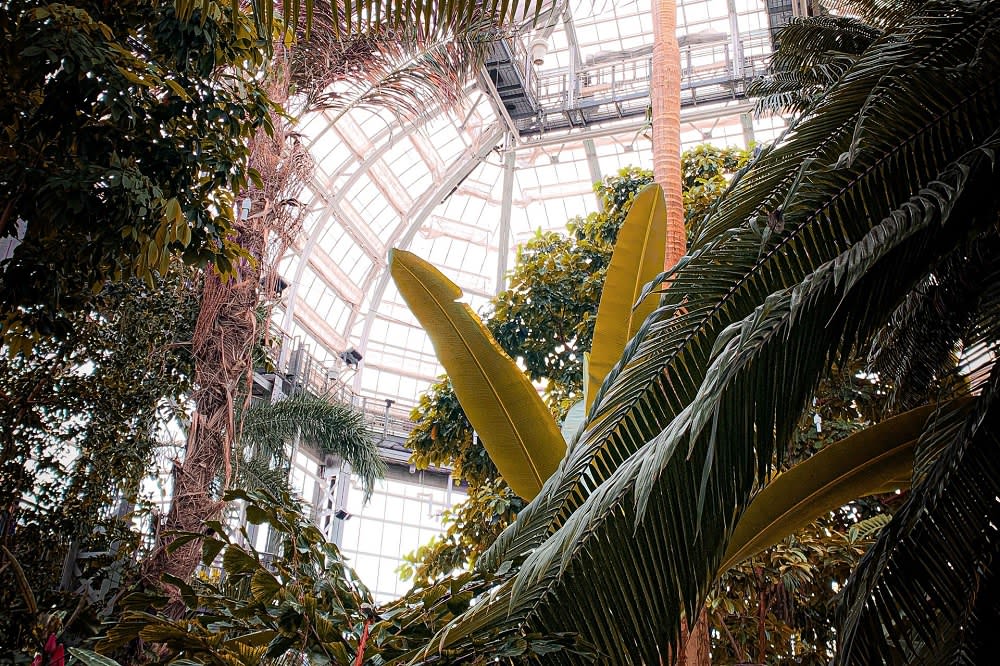 Photo courtesy of Unsplash
Take a break and enjoy nature at the
United States Botanic Gardens
. You can enjoy a calming walk around the Bartholdi Fountain and Gardens, take a deeper look at the conservancy's work to protect endangered species, and snap beautiful pictures throughout the gated outdoor garden, which has over three acres of space dedicated to the Rose Garden, Lawn Terrace, First Ladies Water Garden, and more.
If your little ones are getting antsy, they can have fun playing with the interactive displays and activities in the Children's Garden or seeing congregations of butterflies in the iconic Butterfly Garden. You can also give the trip an extra educational flair by learning more about recognizing plants, picking up a "food passport," and exploring the reconstructed environments in the Conservatory that showcase different plants and ecosystems across the globe.
5. Take pictures along Mount Vernon Trail
Do you have older kids who like to be on the move? Bring your bikes (or rent some from nearby) and travel up and down the
Mount Vernon Trail
. This trail stretches from Theodore Roosevelt Island to the Mount Vernon Estate.
You can start your day at The Mount Vernon Restaurant for a hearty breakfast before biking through Riverside Park, Fort Hunt Park, and other iconic destinations along the Potomac River. You'll see Sheridan Point, Hog Island, and the Dyke Marsh Wildlife Preserve along the trail before ending at Alexandria's Historic District. Whether you bike the entire trail or visit the highlights along the first few miles, you and your family can enjoy a breath of fresh air at these riverside parks and must-see sites.
6. Go hiking at Rock Creek Park
If you and your family prefer hiking to biking, you don't have to look far afield for opportunities.
Rock Creek Park
is an outdoor paradise. You can spend hours hiking along the nature trails that have a wide range of lengths, difficulties, and natural scenery. Make sure your path takes you across the Old Stone House and Peirce Mill to mix some history into your hike. If you want to take your time hiking through Rock Creek Park, break up the adventure by focusing on smaller destinations inside the park, like Meridian Hill Park and Dumbarton Oaks Park.
After walking around outdoors, you and your family can head inside the Rock Creek Park Nature Center and Planetarium. Watch turtles and fish in a large aquarium, explore the planetarium, and spend some time at the educational exhibits. There's always something new to see! If the planetarium is a big hit, be sure to swing by on Wednesdays; the staff hosts educational programming for elementary school-age children to enjoy a more in-depth exploration of planetary sciences.
7. Visit the Smithsonian National Zoo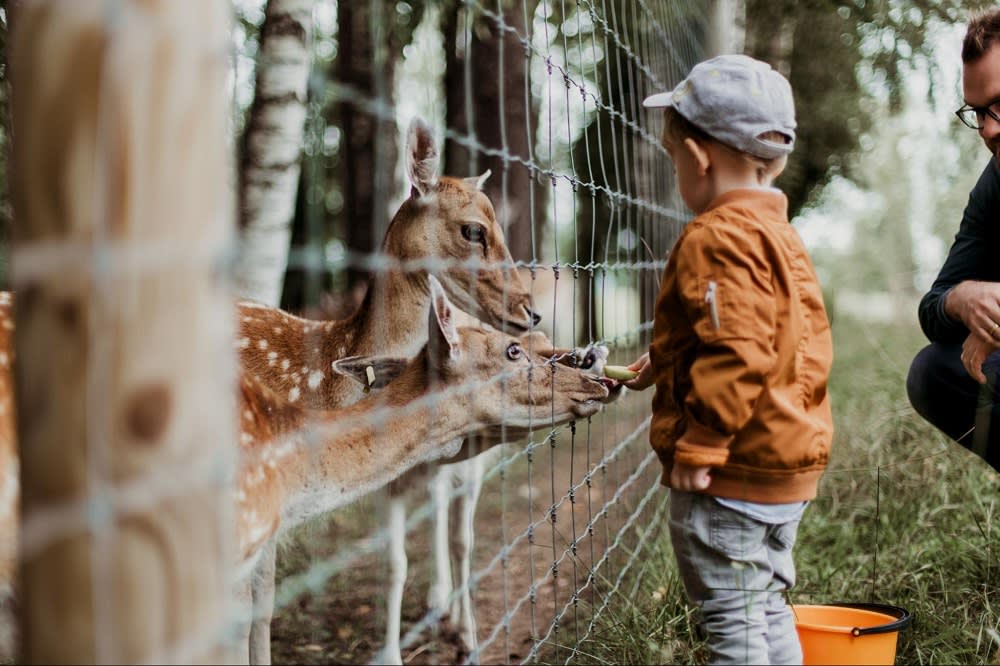 Photo courtesy of Unsplash
No visit to a big metropolitan area is complete without checking out the area's zoo! It doesn't get better than the
Smithsonian's National Zoo
. Spend the day exploring exhibits that showcase some of the planet's most dynamic and exciting ecosystems. Check out the five-foot-long electric eel in Amazonia, live bison in the American Bison enclosure, amazing elephants, and large cats from across savannahs and jungles. Children will especially enjoy the Kids' Farm, home to farm animals like goats, alpacas, and cows. Whether you want to sign up for particular educational programs throughout the season or you're looking for a fun outing option, the National Zoo is one local highlight you won't want to miss.
8. Enjoy an evening at the Beauvoir Outdoors Playground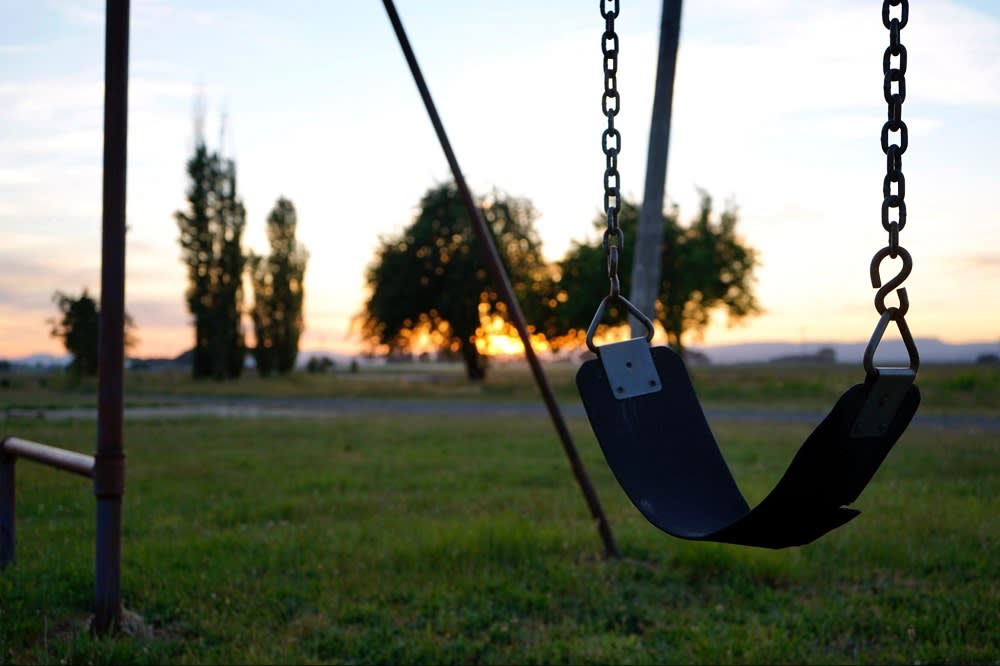 Photo courtesy of Unsplash
When the summer weather is simply too hot in the early afternoon, you can create a fun plan for the evening.
Beauvoir Outdoors Playground
is full of jungle gyms and slides, but it also has unique features like a zip-line, rope bridges, and plenty of rocks to climb over. Children of all ages can explore their natural curiosity, and there's plenty of room for parents to relax or have fun, too. The Washington National Cathedral and Newark Park Playground are also nearby.
9. Find exhibits for everyone at the National Air and Space Museum in the National Mall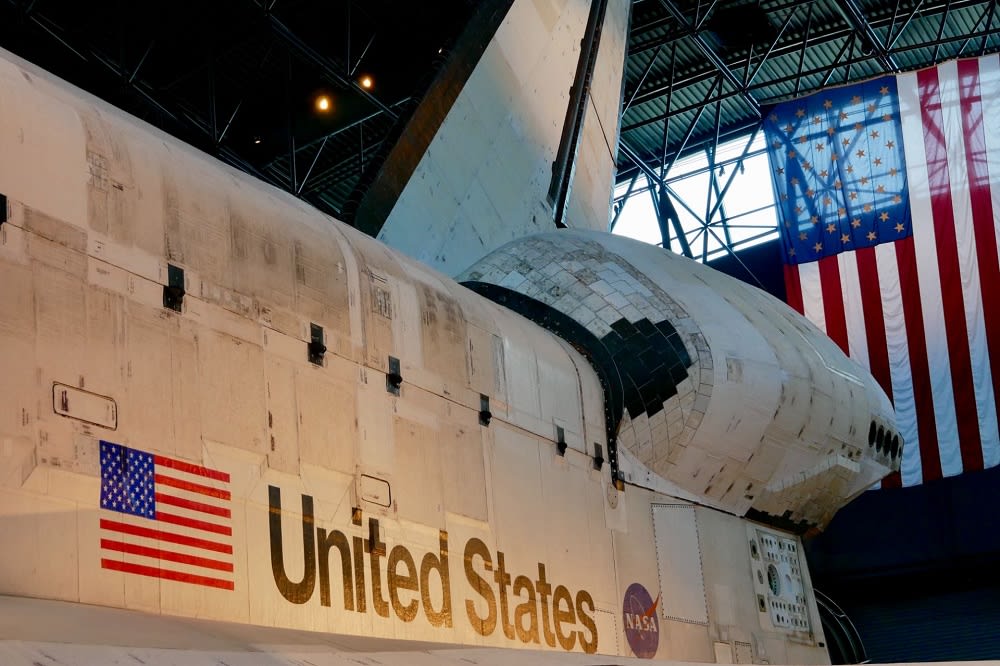 Photo courtesy of Unsplash
Add one more museum to your must-see list: the
National Air and Space Museum
has an excellent blend of displays, exhibits, and interactive stops so that there's something for everyone. This museum is full of space artifacts, aircraft from throughout the decades, and more.
Make Washington, D.C. your new home with help from the Rebecca Weiner Group
Once you've fallen in love with the Washington, D.C., area, you'll want to find a home that's just as special for you and your family. The
Rebecca Weiner Group
specializes in Chevy Chase,
Bethesda
, Crestwood, DC real estate, and more in the DC Metropolitan area. With 8 agents, we are experts in Montgomery County, Prince George's County, DC, Fairfax, Arlington and Alexandria. We have the inside scoop on all things Washington, D.C., and our team is ready to help you find the perfect new home.
*Header photo courtesy of Unsplash