If you've been married or had a family member get married, you know there is far more to a marriage than vowing, "'Til death do us part." No, along with that new spouse, the new couple acquires a host of new relatives: fathers- and mothers-in-law, aunts, uncles, cousins, and more. They are written into each other's family stories, learning the traditions, memories, values, and quirks that form the substance of family life.
In some ways, finding the person you choose to marry is not entirely unlike looking for a new home to purchase. Just as getting married is about so much more than simply the bride and groom, relocating is more than just a house. There are commutes to consider, schools, amenities, communities' personalities, and more. These all impact your experience in your new home, and just like new in-laws, they cannot be ignored!
A city of neighborhoods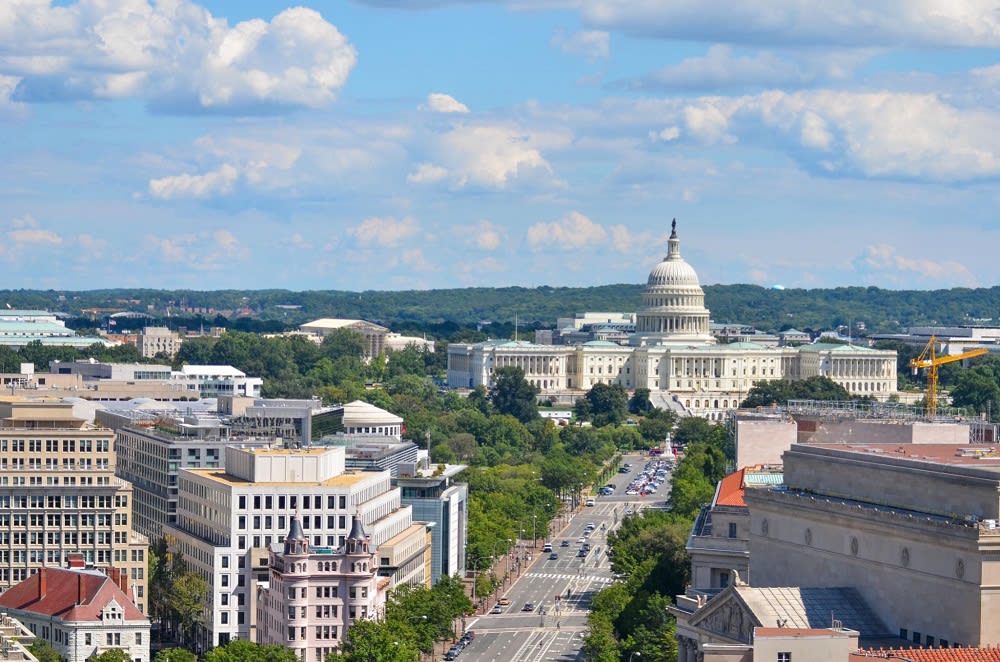 Photo courtesy of Shutterstock
Washington, D.C., is a
city of neighborhoods
. Each neighborhood holds a rich and colorful history, draws one or more types of residents, and offers unique personality and amenities.
Georgetown
offers designer shopping and excellent dining along the C&O Canal, charming cobblestone-lined streets, and historic homes.
Columbia Heights
is a diverse blend of cultures with several international embassies, and it offers residents ample parks and restaurants.
Ivy City
has evolved over its history to house local breweries and distilleries as well as the beautiful gardens of The National Arboretum. Once utilized as a retreat from the summer's heat,
Woodley Park
is now home to Rock Creek Park, an oasis of green space and biking trails along Rock Creek.
These are just a sampling of the many neighborhoods that Washington D.C. residents call home, so before signing a contract to purchase that house you've fallen in love with, get to know the
community
. Spend a day, or more, experiencing the community like a local. Visit shops and restaurants. Spend time strolling and observing the residential streets. Make a note of what you learn. Consider questions like:
How easily can you get to the places you will frequent, such as the grocery store or post office?



What is the condition of the homes and lots in the neighborhood?



What amenities are available in the neighborhood?



Will local schools provide an excellent education for my children?



Who do you see when you are out and about? Where do people gather? Do people gather, or do the streets seem empty?



What businesses are prominent in the community?



When you ask, what do the locals have to say about living here?
If you cannot get out and explore a neighborhood for yourself, or if you would simply like some professional insight from a local, get in touch with
Rebecca Weiner
. She is an award-winning real estate agent with the knowledge to help you find the neighborhood that best suits your lifestyle.
Neighborhood spotlight: Chevy Chase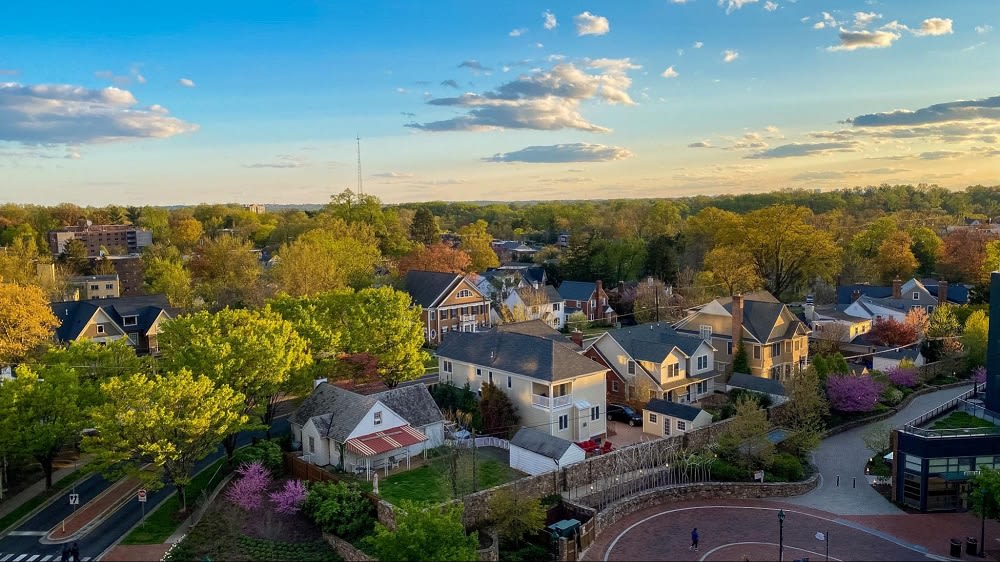 Photo courtesy of Shutterstock
Along the northwestern border of Washington, D.C., just across the Maryland state line, lies the family-friendly community of Chevy Chase. Residents love the close-knit feel of this suburb, which hosts events such as farmers markets, outdoor concerts, community-wide tree planting initiatives, book clubs, and more. Residents are kept abreast of local happenings through the monthly newsletter
Forecast
. Chevy Chase is also a
foodie haven
, with diverse global fare available for seemingly every palate and dietary restriction. When they aren't dining out, Chevy Chase residents can most likely be found enjoying outdoor recreation at places like
Rock Creek Park
.
Chevy Chase consistently ranks among the best places to retire, the best suburbs, and the best places to live in Maryland. Homes for sale in Chevy Chase, D.C., have been in great demand over the last year, with a dramatic surge in listing prices for the first quarter of 2022. A dramatic drop in pricing followed the increase in interest rates and rapid inflation, but pricing has stabilized at a median of more than $2 million. Homes typically stay on the market for over a month before selling, reflecting a seasonal market shift.
And don't miss out on Crestwood
The diversity of architecture in Crestwood, D.C. homes fills the community with character and personality. It also reflects the diversity one finds among the residents of the neighborhood.
Crestwood
is a small, triangular section of northern D.C., almost wholly enveloped by Rock Creek Park. The result of this accessible green space is the creation of an oasis within reach of the city. Crestwood, D.C. homes date back to the first quarter of the 20th century and have been meticulously preserved and expanded. Lawns are meticulously maintained, and the locals demonstrate care for each other that transcends superficial divides. This civic responsibility is exemplified by the Aging in Place program, in which residents care for the needs of their elderly neighbors.
Crestwood is the kind of neighborhood people don't want to leave, so inventory for houses remains consistently low. Among streets lined with mature trees, you'll
only find residences
, but shops, restaurants, and attractions are close at hand since Crestwood is less than a mile to Petworth and Mt. Pleasant, and about five miles from the heart of D.C.
Remember, it's not just a house
Sure, you will want to purchase a house that feels like a home and suits your family's lifestyle, but remember, you aren't just buying a house! To find the best place to thrive in all aspects of your relocation, you must get to know the neighbors and neighborhood. And remember, your greatest ally in this search is your local real estate agent,
Rebecca Weiner
, who can help you learn how to read the indicators of a great community and help you find the perfect new home. Give her a call today at (202) 213-3314.